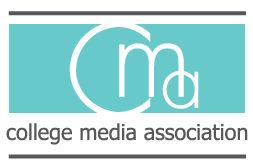 Following the adoption of new bylaws at our October convention, the CMA board position of past-president is to be replaced with a new board position of "president-elect." With this change, CMA members from now on will elect a president-elect, who will serve for two years and then automatically assume the role of president.
To transition into the new board composition, CMA will hold a special election in April 2018 for the position of president-elect. This new board member will take office later that year—as president-elect—and replace the past-president as a sitting board member. This specific new president-elect will serve a one-year term in his or her position and then, in 2019, be sworn in as president.
Below are the candidates for president-elect. Voting will be open April 2 to April 9. 
---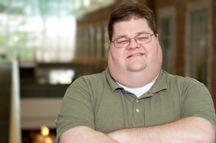 Steven Chappell
Steven Chappell is an instructor of mass media and director of student publications at Northwest Missouri State University. He has been a media adviser and active member of College Media Association since 1993, and was a professional journalist for 10 years before he began advising college media. He is also the founder of the Twitter feed @comminternships, which shares internship and entry-level openings in communication jobs across the globe.
Chappell has been a professional journalist for more than 30 years and a college media adviser for more than 20 years. He was named to the College Media Advisers Four-Year College Newspaper Adviser Honor Roll in 2004 for outstanding media advising and his service to the organization, and he was named Missouri College Media Association Adviser of the Year for 2016. His Twitter feed has landed him roles as a communications internship expert with organizations such as ProfNet, Reuters and LinkedIn. 
In his spare time, he seeks out the hottest food he can find. He has yet to find something he can't eat. If you have an idea, send it his way. Nothing is too hot or outrageous. 
Steven Chappell Goals
As a 25-year member of College Media Association, I have seen CMA grow and evolve as an organization through good times and bad. In recent years, it has struggled financially, partly, I believe, because it has at times diverged from its original mission and vision. CMA was founded to provide support to college media advisers. We are, by our very nature, a unique position on our college campuses, and rarely do we have anyone on campus who truly understands our role and the ethics and laws that we seek to uphold. That should be CMA's primary purpose: To train and support college media advisers. 
My goals for the future of CMA, are, first and foremost, complete transparency in all matters with the membership, and ensuring that all meetings of the board be announced to the membership in advance and open to all members to attend either in person or virtually. When meetings can't be open for matters of legal reasons, I will work to ensure that the membership understands why and is informed in a timely manner of what happened in those meetings as well.
Second, I want to work to see that CMA in the future continues to do best what it did for me: Train, teach and provide support to advisers of college student media. Historically, that has been CMA's greatest strength, and it should remain CMA's premier focus.
As a corollary to No. 2, I want to work to expand CMA's membership through a program that will identify schools and student media lacking representation in CMA, with an outreach program to recruit those advisers into CMA. I have ideas on how this could happen, but I would like to work closely with the vice present of member services and our new liaisons to explore how we can better serve those we aren't yet serving. Of course, a stronger membership will help with my third goal:
Stabilizing our finances. I will work with the board, our headquarters and the membership to ensure that CMA's finances are viable, and that the organization's mission and goals are in line with what we can afford to do.
Finally, I will encourage the membership to share its concerns, ideas, complaints and anything else it wants with the board, and I will work to ensure all of those messages are heard and considered as CMA works to position itself for the future of a changing college media landscape.
I think we all know that CMA, like all media everywhere, is doing its best to find its footing and direction going forward as the media landscape continues to evolve and change, often at a speed that's difficult to follow. My hope is that the future leadership – and membership – of CMA will work together to help all current and future college media professionals and college student journalists succeed and thrive in their positions.
---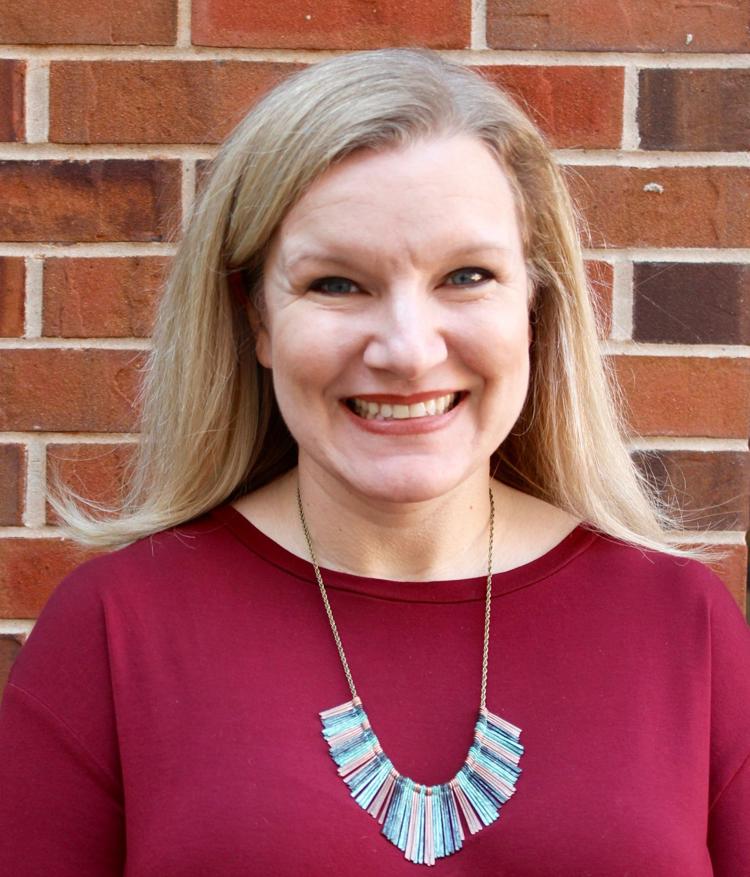 Kenna Griffin
I am an assistant professor of Mass Communications and the director of Student Publications at Oklahoma City University. I began teaching and advising at OCU in Fall 2003. I attended my first national convention in 2006 in St. Louis.
I left my full-time journalism job to join the faculty at OCU, my alma mater, and advise the yearbook and newspaper. I still advise the weekly newspaper, The Campus, as well as the student media website, MediaOCU.com. I advise a staff of 20-30 students a semester through the joys and challenges of being journalists at a small, private university.
I have a bachelor's degree in Mass Communications from Oklahoma City University, a master's degree in Higher Education from the University of Central Oklahoma and a Ph.D. in Journalism from the University of Oklahoma. I study the relationship between the journalism profession and emotional trauma.
I was elected vice president of College Media Association in November 2017. Since then, I have focused on studying the organization internally, questioning budget expenditures and revenue sources, creating a strategic social media plan, implementing the board-approved social media plan to make CMA's Facebook, Twitter and Instagram active and engaging (as opposed to only using them for promotion and conventions), and planning the new CMA Ambassador program, including recruiting Erin Gibson as the Chief Ambassador and working with her to establish a foundation for the program, which will identify and train a network of a dozen or more adviser ambassadors throughout the nation to represent CMA and its membership.
In other service to student media, I'm the writer behind ProfKRG.com, which serves as a practical resource for student journalists. I also host #EditorTherapy, a weekly Twitter chat at 9 p.m. CST Wednesdays. We discuss a different student media-related issue each week.
Kenna Griffin Goals
I still am inspired and motivated by helping student journalists beyond the perimeters of my home university. This is why I originally chose run for the vice presidency to expand my role in CMA and why I am running for president-elect.
My goals as CMA president-elect would build on what I've started as vice president, including:
Crunch numbers. I want to help CMA continue to improve our financial situation by increasing revenue through unique and highly-attended programming, and by cutting spending that does not directly further our goals. Questioning and cutting existing expenditures is key to this process. It doesn't do any good to continue adding revenue without taking a close look at expenditures and the value of each line item to the organization as a unit.
Promote partnerships. I want to continue encouraging strategic partnerships with other media organizations (ACP, CMBAM, CBI, SPJ, ONA, PRSA, Social Media Club, etc.) to offer students and advisers amazing programming that combines our expertise and resources. President Chris Evans and I have discussed the need for more multimedia (radio/TV/online/social) programming at conventions.
Revise resources. Since becoming vice president I have seen a real need to streamline the resources CMA provides to our membership and update their visual appeal. CMA has multiple publications, none of which are monetized. We also have many resources that members are essentially unaware of because our website is unorganized and is in desperate need of redesign. CMA, in general, is in need of a rebranding and consistent branding throughout all of its communications. In short, we're offering tons of resources to our membership, but the delivery and visual appeal need to be revised.
Increase membership. CMA membership fluctuates a lot, but was down, overall, in 2017 from its high in 2016. We want to be a resource for college media advisers and their staffs. That means identifying who all of the advisers are and whether they're our members, then determining how we can best serve them. The strategic implementation of the Ambassador Program is one of the key ways this will occur. Chief Ambassador Erin Gibson and I will work to identify a dozen members to be ambassadors throughout the nation. We then will work together to identify and reach out to all college media advisers, whether they are members or not, to determine how we can become indispensable to them.
Diversify involvement. There are always some people who are more involved in an organization than others, but my perception is that there are a lot of people who would like to give more to CMA, they just aren't sure how. Past president Kelley Lash worked to reinstate the CMA Planning Committees, which was a key way that many of us were recruited for involvement in the past. I am thrilled to see these committees return and would like to use them, in combination with the Ambassador Program, to diversify membership involvement in the planning and running of CMA and its programming.
Improve perks. I, like most of you reading this, have given time, money and talents to CMA for years. I want to continue improving the perks and resources associated with membership to motivate advisers (and, therefore, students) to be part of this organization that we care so much about. I want the benefits to go beyond conventions. There are many collegiate media advisers who cannot afford to attend conventions, let alone bring students. My next initiative in the vice presidential post is to implement webinars and other online training to help serve advisers outside of national conventions. I also think we should streamline national conventions so that we can offer smaller conferences at host schools, better serving all of our members.
Serve journalists. Ultimately, I want CMA to serve advisers and students at the levels they've come to expect, and beyond. I want to listen to our membership, analyze what they want and need, and work to serve them on a higher level than ever before. 

---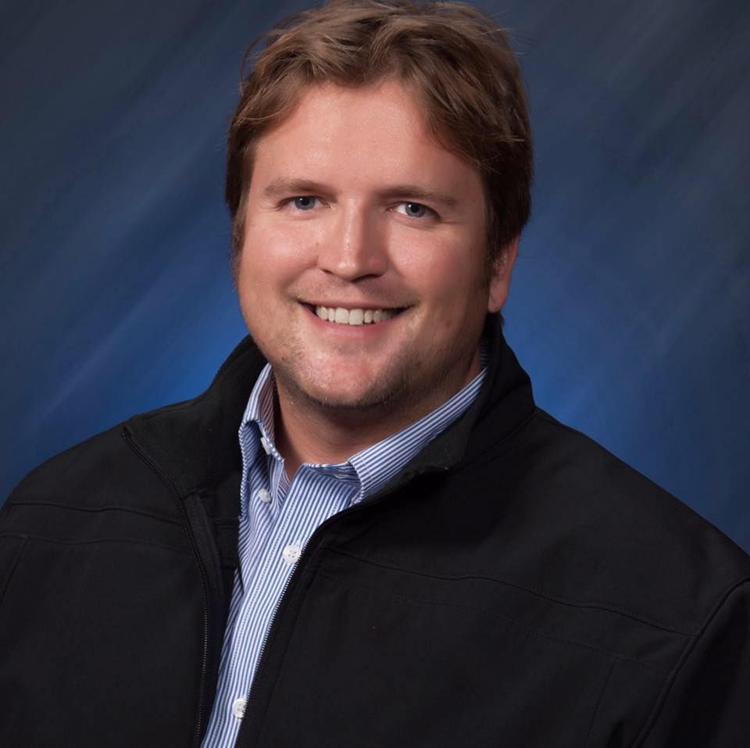 Steven Listopad Bio
Steven Listopad, a 12-year veteran of CMA and recipient of the Distinguished 4-Year Multimedia Advising Award and two Presidential Citations, is a journalism lecturer and newspaper/yearbook/agency adviser at Henderson State University. Listopad has served as the chair of CMA's awards committee, as a member of the advisory council, and as a member of numerous committees, teams and coffee clubs over the years. Prior to HSU, Listopad was an assistant professor of JMC and student media director at the University of Jamestown and Valley City State University, both in North Dakota. Listopad has received honors from the Hefner Foundation, AEJMC, JEA, CMA and SCJ for his work with New Voices USA. Listopad is a Certified Journalism Educator with JEA chairs a JEA committee dedicated to the advancement of New Voices and continues to work with Frank LoMonte and SPLC on the New Voices website and legislative initiatives around the country. His converged student media center at UJ was a finalist in North Dakota's annual professional entrepreneurial competition, InnovateND, and he was a Scripps Entrepreneurial Journalism Fellow in 2015. He has taught journalism with ieiMedia in China, France, and Italy. He is currently the program director for the Oslo Rocks music journalism program in Norway. Listopad is nearing the completion of his PhD studies at North Dakota State University. Listopad loves traveling with his fam - Lori (spouse), Murray (7) and Casper (0.5) - but then he feels bad about leaving his dogs Max and Roger behind. It's precarious balancing.
Steven Listopad Goals 
I believe strongly in CMA's ability to help advisers help their students. The real work happens in the classroom and newsroom, and CMA can strengthen its ability to serve advisers on own their turf and on their own terms through strong partnerships nationwide and through outreach with state and local organizations. As a candidate for President-Elect, I believe a key to CMA's future success lies in becoming a chapter organization in conjunction with our like-minded national, regional and local partners. Whether we are training new advisers, teaching students new skills, supporting programs that are facing censorship battles, or just leaning on each other in times of need, our network of advisers and programs is the glue holding collegiate student media together.
With that said, here my 10 Goals as President-Elect:
1. We will ensure the success of the newly launched Ambassador Program. The Ambassador program is a great step forward toward National Outreach.
2. We will research and, if deemed a good proposition, launch a Chapter Program that would invite existing state and regional college media associations to be members, and create a framework for new chapters to be launched in underserved areas. Membership benefits could include, but not limited to: reduced convention rates for delegates, enhanced voices for underrepresented areas within the organization, regional awards, grant opportunities, better localized training opportunities, and much more.
3. We will move more swiftly toward Convergence, not just by offering some sessions or awards, but by studying and curing our organizational print bias.
4. We will try to work more closely with other national organizations, especially those that specialize in areas where we are weaker. Building Stronger Relationships with our peers is important for national conventions, but even more so for outreach to every CMA member's home campus to provide them the help they need, not just the help we can give.
5. We will enhance our adviser training program and bring it to the level of a Nationally-Recognized Certification Program.
6. We will work with new and old partners alike to enhance Scholarship Opportunities for our research-oriented members and students.
7. We will work with new and old partners alike to introduce International teaching, advising, learning, reporting, and researching opportunities for our members and students.
8. We will develop new revenue from the ideas previously stated and from an ambitious new Grant-Seeking and Fundraising Initiative.
9. We will continue to do all of the things we do well now, and we will only maintain old ideas and initiate new ideas that are Fiscally Responsible.
10. And finally, we will continue to Advocate for advisers and their students in every corner of the country. We will continue to Support our advisers so they can create tomorrow's media professionals. We will stand by them when they are censored, harassed, and bullied. We will fight for Anti-Hazelwood Legislation by supporting New Voices campaigns in every state, and make sure states with laws follow them. And we will be Relentless in all of these pursuits.
None of these ideas are mine. I give credit to all those that have fought for these ideas, who nurtured them, and who raised them to where they are today. And any idea I nurture from this point on will still be incomplete when I am gone. Someone after me will pick up where I left off. Only together do we set the bar, and then we lift each other over it. 
Beyond the responsibilities entrusted to me, as your President-Elect, I promise to uphold the proud traditions of CMA, to support our leadership and our organization's efforts to fulfill our mission and our ethical code, and to never stop proactively shaping CMA's future towards success and convergence.
---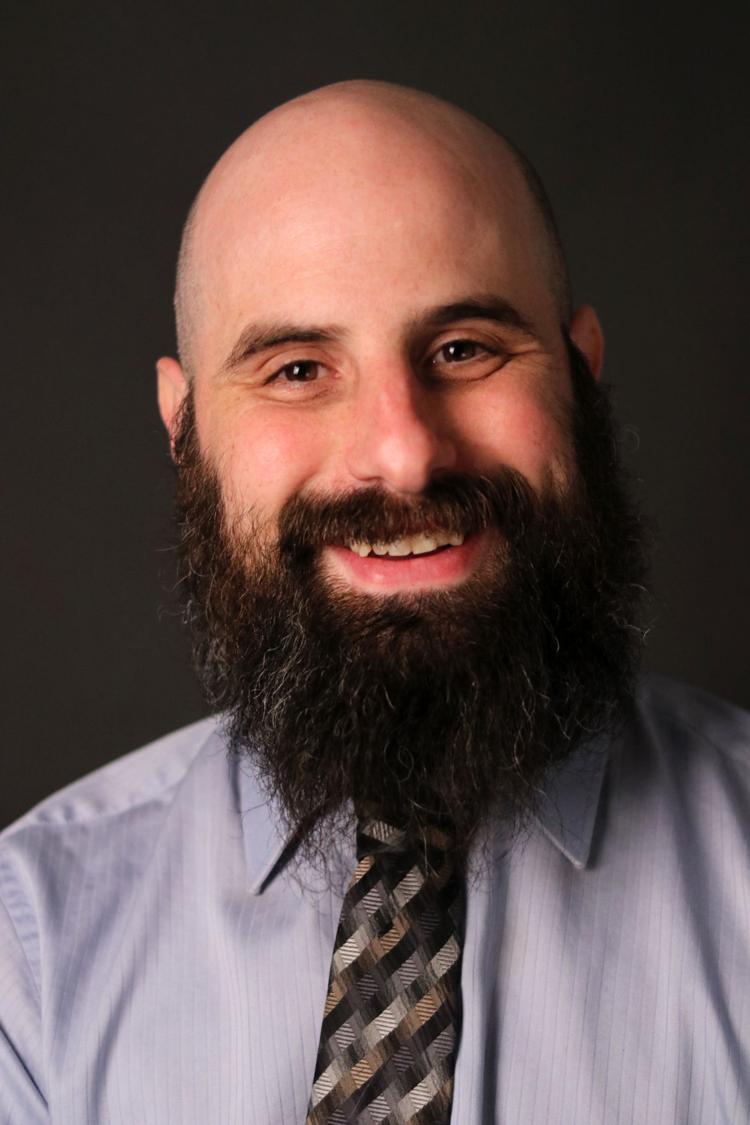 Bryce McNeil
Bryce McNeil began working as the Student Media Advisor at Georgia State University in 2008. He was promoted to Assistant Director in 2014. His road to college media came through the medium of radio, in which he has been involved for over 20 years. As a student, he DJed for the radio stations of all his alma maters and served as General Manager for two of them (Caper Radio Inc. and WRAS-Atlanta).
Bryce has been a member of CMA for nearly a decade and has sat on the CMA board in the role of Secretary starting in October 2016. He was the co-programmer for CMA's 2016 national fall convention. He has presented on the topics of conference organizing, review writing and literary journal recruiting at CMA conventions. He has participated in the onsite critiques for the fall convention every year since 2011.
He also served as the president for the 2015 Southeast Journalism Conference, including supervising that convention's onsite contests. He now sits on the SEJC board as Treasurer. He has also chaired roundtables at the Georgia College Press Association's annual student newspaper convention.
Outside of his work in student media, Bryce has also presented at the Popular Culture Association South convention in recent years. He is a proud Cape Bretoner (BA Cape Breton University) who received his M.A. in Communication from the University of Maine in 2002 and Doctorate of Communication from Georgia State University in 2009. His dog, Peanut Butter, loves him. His cat, Penelope, tolerates him.
Bryce McNeil Goals
It is a privilege to sit on the CMA board. It informs my perspective on the organization's focus. As president, I would prioritize five interconnected areas of development:
1. Outreach:I want to be the chief ambassador for Student Media. We need to find the schools whose advisers are not CMA members, find out why they are not CMA members and do our best to engage them in ways that give them reason to renew every year.
However, we also need to improve outreach to the students. I would engage directly with appointed media leaders via any correspondence the board deems appropriate, introducing themselves to our organization and the educational opportunities we offer. As well, we must have their backs in times of crisis—when administrations insist on censorship or prior review.
Big begets bigger and I believe students want to be part of something bigger than their organization itself. If we can show them our national scope, I believe they will be compelled to pester their advisers to participate.
2. Collaboration: Our outreach improves if we can offer evidence of collaboration. As I stated when I ran for CMA VP, "I am an unapologetic advocate for groups such as CMA, ACP, CBI, CNBAM, SPJ, NPPA, etc. coming together for common causes." I understand no candidate can guarantee collaborations with groups they do not control but we cannot remain splintered with college budgets shrinking. I will eagerly engage the leaders of other organizations to face this challenge head-on.
3. Diversified Programming: Collaborations increase odds for diversified programming. Each organization may not want "one size fits all" events, but I honestly believe the realities of most of my peers demand them. I'll say it loudly and do not care if it costs me votes: I came from media, but not journalism, and I don't think I'm the only adviser of which this is true. With or without other groups' help, I will push for more programming on literary journals, radio production and film projects. If we're going to preach convergence, we must walk the talk.
4. Web Reboot: The above initiatives will fall into the ether with our current Internet presence. Hopefully by the time I am president, ongoing efforts to revamp the website will be complete. As president, my duty would be to field recommendations on our digital identity and perform maintenance— so that another radical reboot won't be needed for a while.
5. Solvency: None of 1-4 works if we're broke. I'm a firm advocate for maintaining a headquarters that is run by a management company that will keep us within our means. CMA has had tough financial times but I think the arrow is gradually tilting in the right direction. Let's keep pushing it in that direction.
I beseech each voter to consider "who will reach non-CMA members to increase our voice?" The answer to that simple question, whether it is me or not, is the answer to CMA's future. Regardless, I am grateful for your consideration.
---